NO Resolutions...It's Time to make PERMANENT, POSITIVE change!
Come on, let's face it, every year we stress ourselves out to create this list of things we want to change for the New Year. Maybe some things get done and last 6 months, the rest gets pushed to the side and our habits come back full force, because that is our NORMAL.
If you REALLY wanted to change or maybe your REALLY recognize it would be for the best, then you have to create the steps to make the NEW HABITS the NORM.
In the past 30 plus years of coaching clients, I have found that education and a true understanding of consequences is what can elicit permanent change. You see, I have seen so very much. I have clients that I have worked with for over 20 years and YES, have seen how some of those pesky habits have changed their health and their life, and not always for the better.
I am on a crusade to help as many as I can to realize the consequences of eating for comfort, living day to day in a dehydrated state, rationalizing that walking around the house is an exercise.
The human body is designed to move, to sleep in order to reignite the engines, to live a happy fulfilled life, and to feel enthused most of the time. This is not a fantasy, this is the way it should be. Now, most of you are reading this saying to yourself "I feel pretty good right now, what is she talking about?", well what if I told you that you could still feel "better".
Maybe this isn't as glamorous as all of these "New Years Resolution Quick Fixes" that have come on-line. Well, that's not my goal. My goal isn't to tell you what to do, my goal is to coach you to start to make subtle changes that will affect your day, month, and ultimately, your year.
The madness has to stop, for once it is time to make some changes that actually affect how you feel for the long run. Listen, I'm 53 years old, and proud of it, my goal now is to be a "rockin' 90 year old" I dont want to be pushed around in a chair or feel like travel is a thing of the past. I want to do and say whatever I feel like, whenever I feel like. Do you get the picture?
It is 2020, lets do this together. My book, SuperPowers, A Busy Woman's Guide to Health and Happiness (although I have several men on the program as well, so don't let the title scare you), has an 8 week program to get you to the best part of your health and this year we are going to be doing it TOGETHER and IN-PERSON via Facebook live.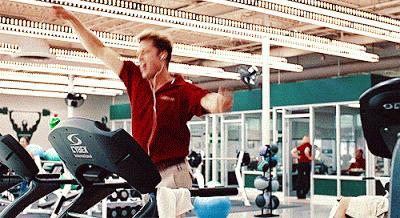 Join me January 14th for the START of the SuperPower 8-Week Body Transformation, I will coach and guide you to make quality changes that you can live with and thrive on for a lifetime. JOIN TODAY, right HERE!. For less that $1 a day you will have me by your side, kicking your butt in gear to make the needed changes that you will be happy with, the entire program is $50, you got this!!
PS. Here's a couple of things to keep in mind...
Everything will be recorded so if you can't be there for the meetings, you can watch it at your leisure later

Accountability is everything, you WILL GET HOMEWORK. If you really want to change, you have to do the work. This is a great time to get friends and family involved so that you can upgrade the entire household and hold eachother accountable. (yes, your kids can participate!)

I am not going to force feed you a specific weight loss plan, we are going to tweak your existing lifestyle until we can create something amazing that both you and I can live with.

We have a PRIVATE Facebook page for all of us to use to encourage, motivate, and drive eachother to success. This will also be the place for you to whine and complain, but hopefully that will be short lived.
Are you with me? JOIN TODAY, I am only opening 20 spots and 10 of those have already been reserved through pre-sales, so make it happen JOIN TODAY!
Still not sure? Send me an email and let's chat. Together we can figure out if this is the right plan for you or not - info@AditaLang.com - I am here to help ;)